Calls for Unity and Coexistence as the University Mark the Second Anniversary of the Attack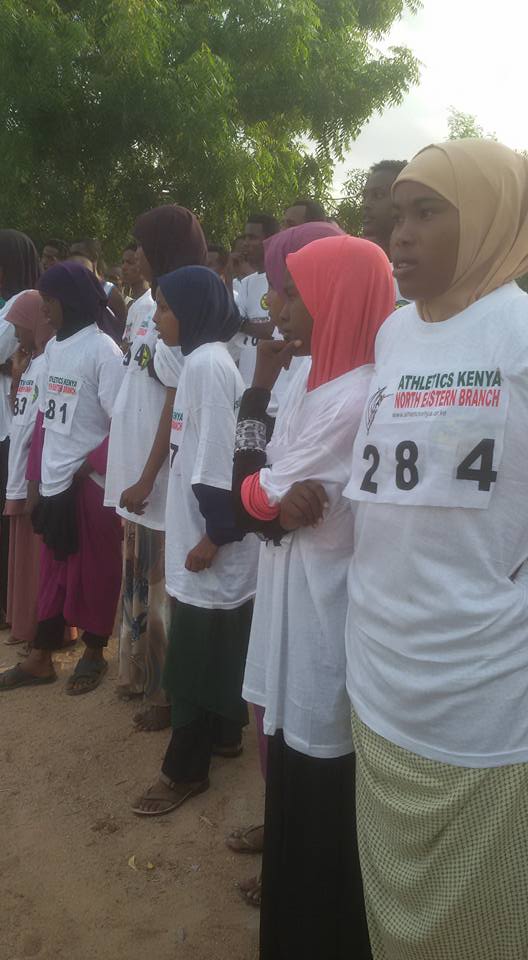 Garissa University College on Sunday 2nd April, 2017 marked the 2nd anniversary since a terror attack on the institution in which 148 people were killed.
Staff Students gathered at the campus in Garissa where students who survived the attack share stories about their fellow students, many of whom were killed after al-Shabaab militants entered their residence hall.
The institution principal, Prof Ahmed Warfa expressed confidence in the security measures that has been put in place by the government. He said despite what happened two years ago, the university has moved on, and everything is moving in the right direction.
Prof. Irura N'ga'nga, deputy principal underscored the importance of unity saying that selfishness and self-interest will not achieve the change we yearn for. He urged the students, staff and other stakeholders to come together to take this institution to a higher level.
Religious leaders who also graced the event said "we ought not to succumb to terrorist" who are using religion to divide peace-loving Kenyans who have been living side by side for a very long time.
They said Islam is a religion that calls for unity, tolerance, respect and co-existence adding that killing innocent people in the name of religion is not only uncalled for but barbaric.
Garissa county commissioner, Mr James Kianga, who was the guest of honor, urged the students and staff to be the ambassador of the institution. He said "we will not give extremists time and space" to radicalize youth and killed innocent people in the name of religion.
He said the government has engaged religious leaders, the community and other key stakeholders to ensure what happened two years ago should not happened again. He adds that much has been achieved in terms of securing Garissa county.
Ouma Geoffrey Griffins, one of the survivors said "I will never forget the tragic incident that left his friends and colleagues massacred" saying that he's still feeling the pain of losing friends in the attack.
He urged the staff, students and the community to be vigilant and work as a team to move the university to the next level. Griffins said he's happy to be back to his former institution as an intern at the procurement department.
Inter- faith prayer, a 10 km road race organized by Athletic Kenya ( AK ) were some of the activities of the day that was also participated by youth from the community.